Member Bio
Joined

Apr 22, 2007
Messages

2,011
Reaction score

3
As promised, here are my photos from the Modern Skyscrapers Tour by the Chicago Architecture Foundation.
Chicago Federal Center complex by Ludwig Mies van der Rohe (1959-74) are the classic black box towers in the same style that we in Toronto are familiar with through the TD Centre. Like the original TD Centre, the Federal Center is composed of two black towers plus a pavilion, in this case, the Loop post office.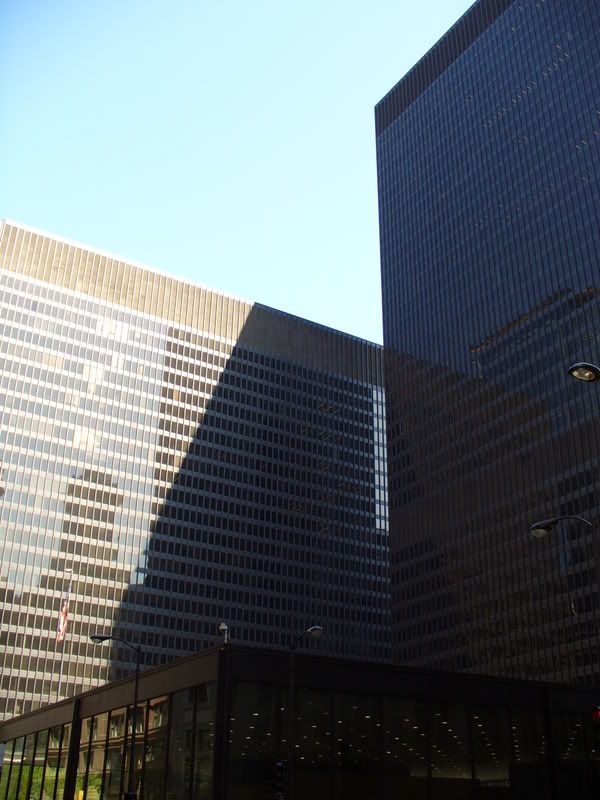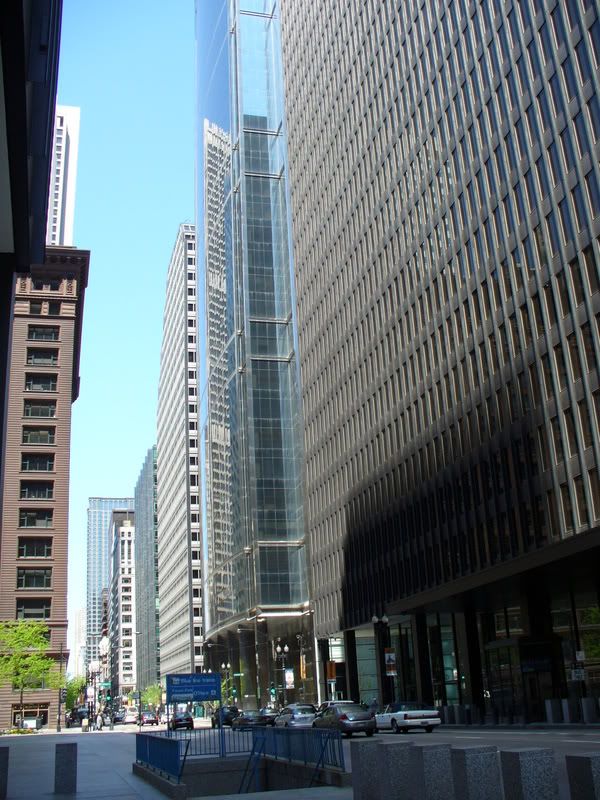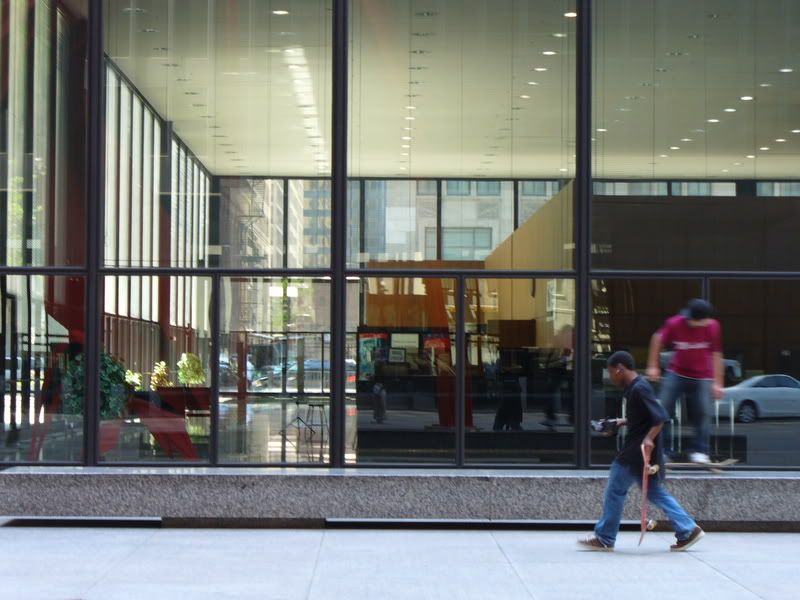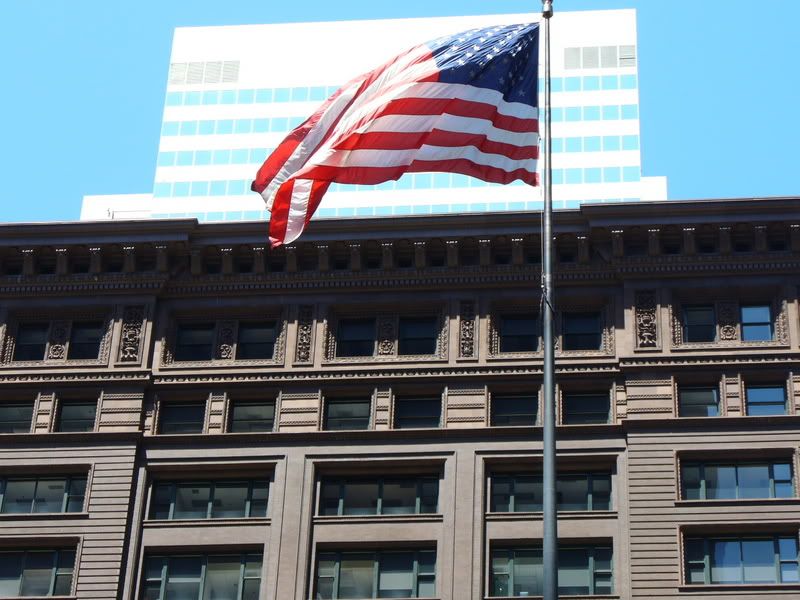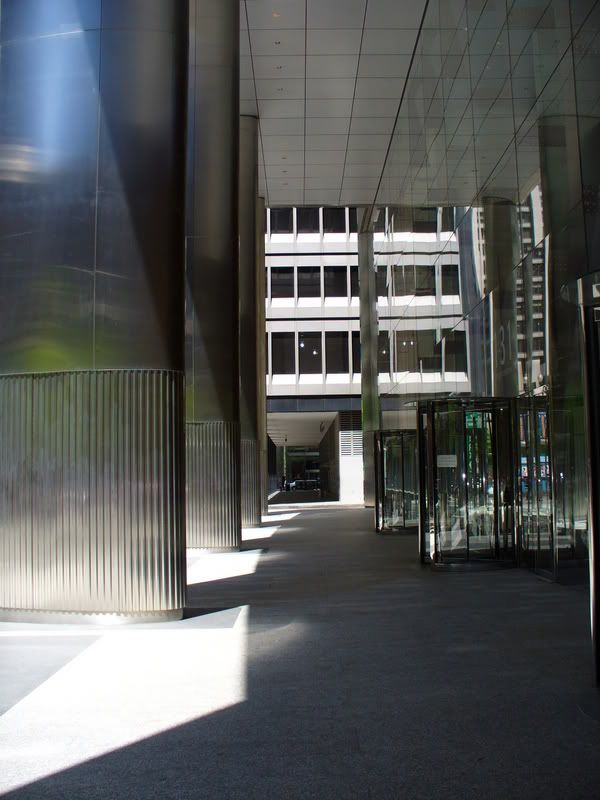 Entrance arcade of the Citadel Center by DeStafano + Associates with Ricardo Bofill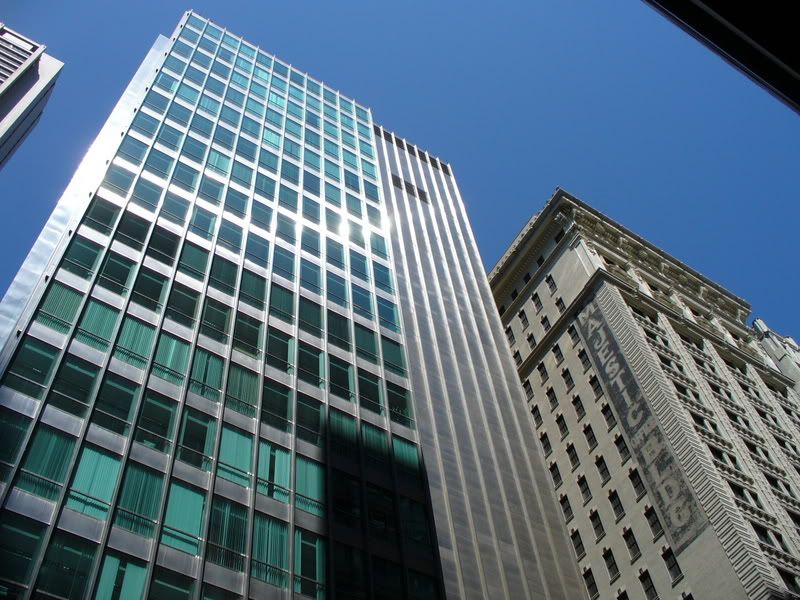 Inland Steel Building (1957 by SOM) introduced new concepts such as completely unobstructed floor space (by locating the elevator/service core in a tower beside the office space), stainless steel cladding, and something we Torontonians are familiar with... green glass! It was the first new office tower built in downtown Chicago since the Great Depression.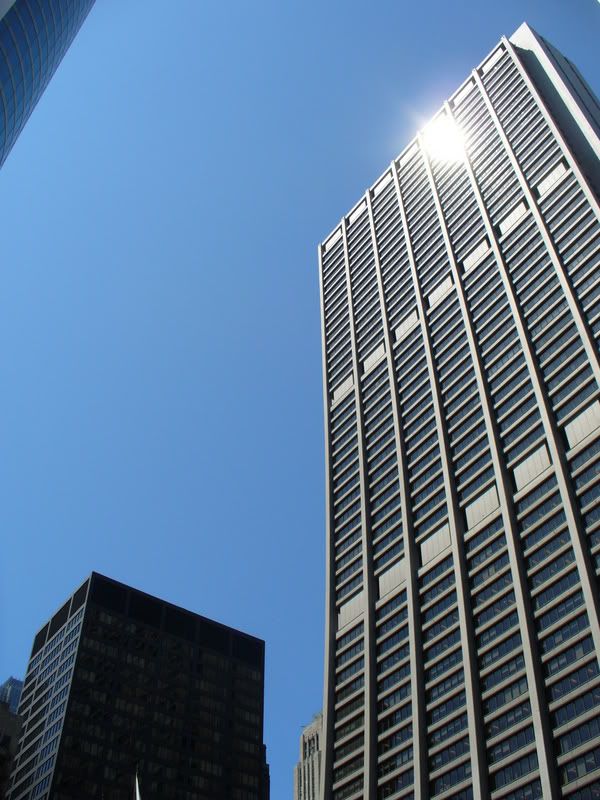 Chase Tower (1969) is noted for its curved facade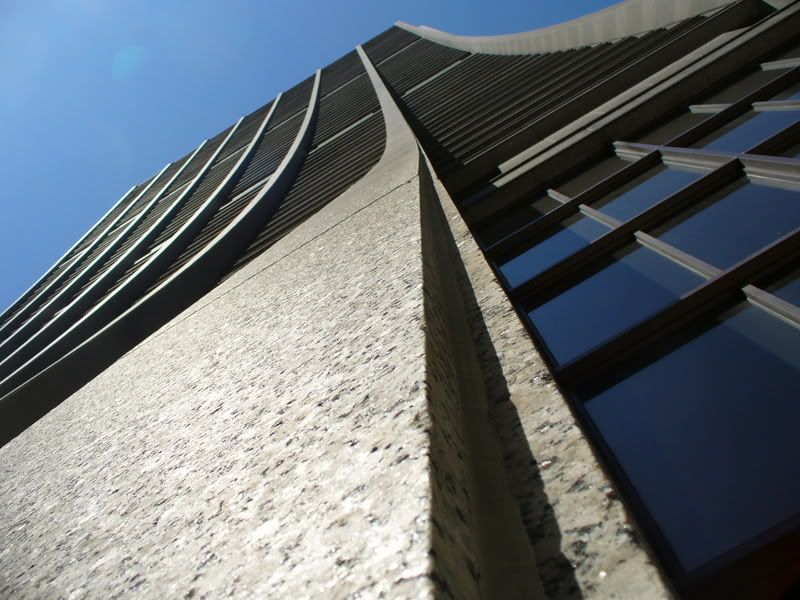 55 West Monroe (1980), Helmut Jahn's first significant skyscraper design, reflects the skyscrapers that surround it.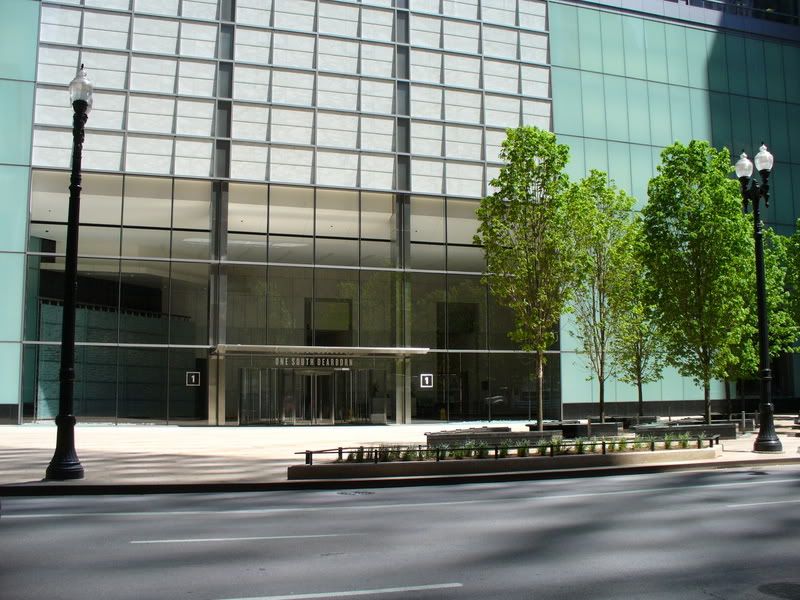 One South Dearborn (2005) has an attractive plaza with a parallelogram pattern in everything, from pavement to glass to benches.
In the lobby of One South Dearborn, there are pits of fist-sized balls of melted glass which are lit from below at night.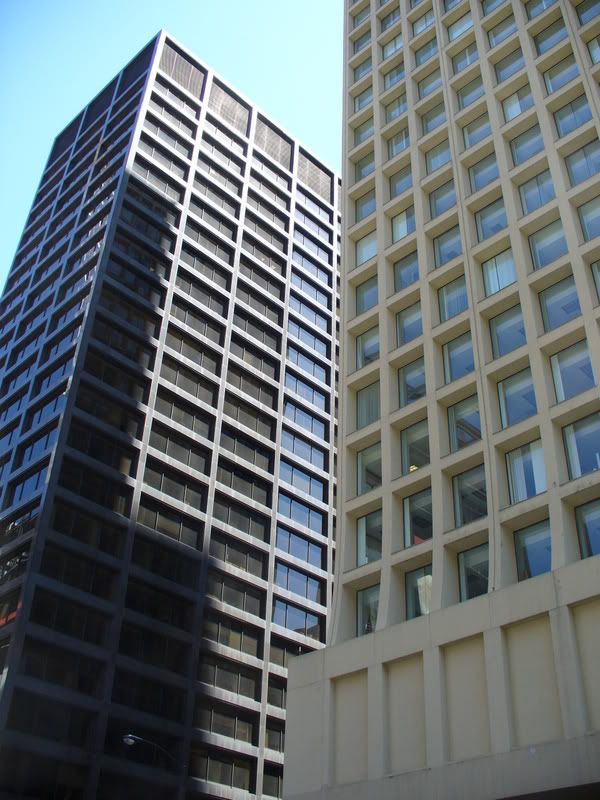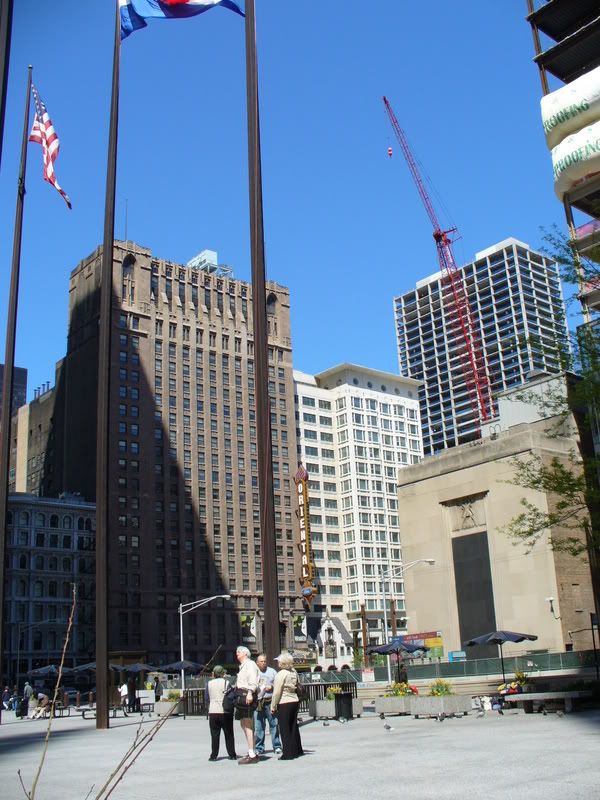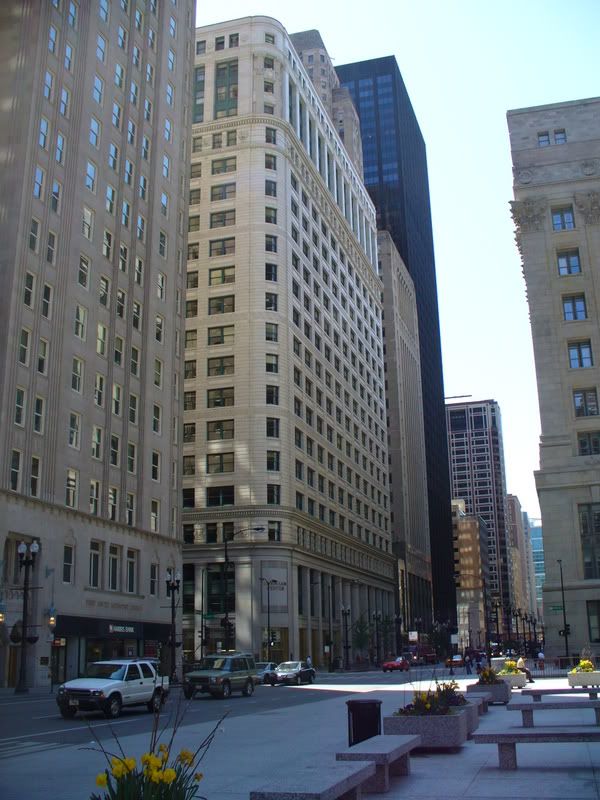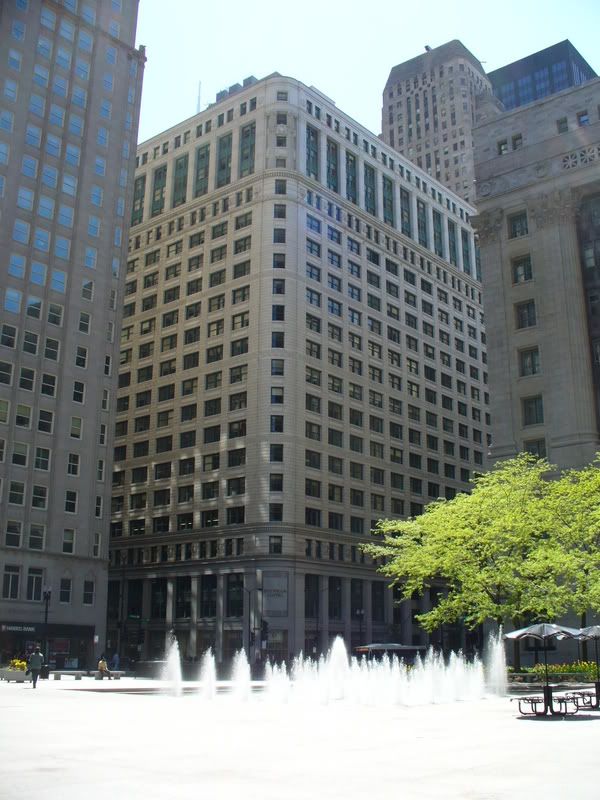 Richard J Daley Center (1965) was for a while Chicago's tallest building, despite having only 31 floors. It houses courtrooms that require extra floor height. The Cor-Ten steel structure strengthens itself as it rusts to a brownish-red colour. In front of the Center is The Picasso, designed by the famous artist, and resembles different things when viewed from different angles.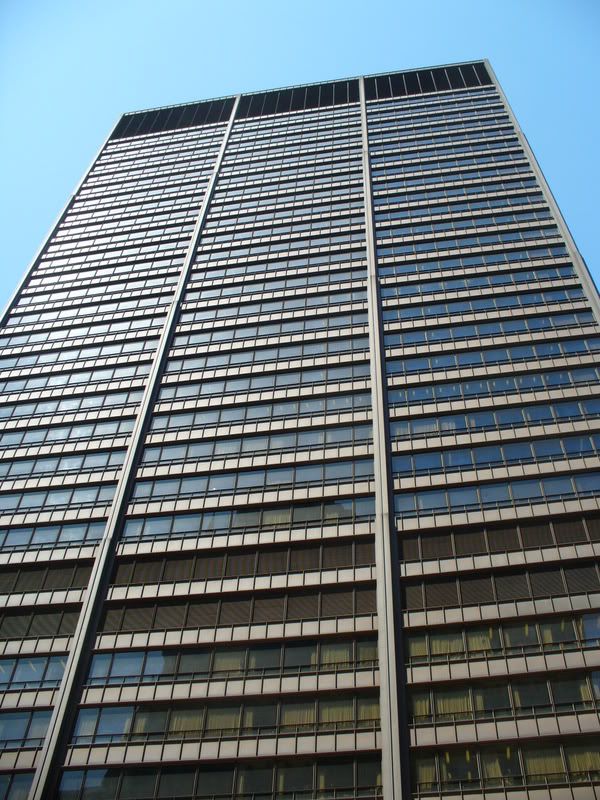 James R Thompson Center (1985 by Murphy/Jahn) was closed on the day of my tour, so I was unable to check out the massive atrium inside.
120 North LaSalle (1991 by Murphy/Jahn)
181 West Madison (right, 1990 by Cesar Pelli) is a tribute to Eliel Saarinen's famous competition design for the Chicago Tribune Building. Next door is Moriyama & Teshima's Chase Plaza, incorporating a facade from 1912 by Holabird & Roche. Aren't we Canadians so good at facadism?
Entrance to 181 West Madison
Lobby of 181 West Madison
190 South LaSalle by John Burgee Architects with Philip Johnson is a postmodern masterpiece in Chicago, borrowing its gabled roofs from the now-demolished early skyscraper, the Masonic Temple.
Lobby of 190 South LaSalle
No need to introduce this landmark to you!
After this tour, it was a trip on the Red Line out of the Loop to visit Wrigley Field. It happened that the Chicago Cubs were out of town the weekend I was there, and tours were offered at Wrigley Field. Despite the hefty admission price of $25 (which goes to the Cubs' charity), I decided that it was a once-in-a-lifetime opportunity and went.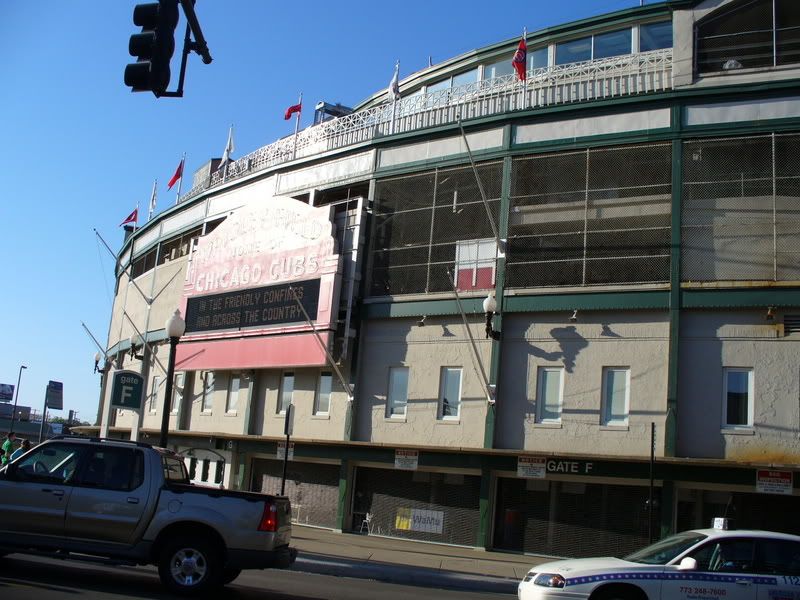 Men's washroom featuring trough urinals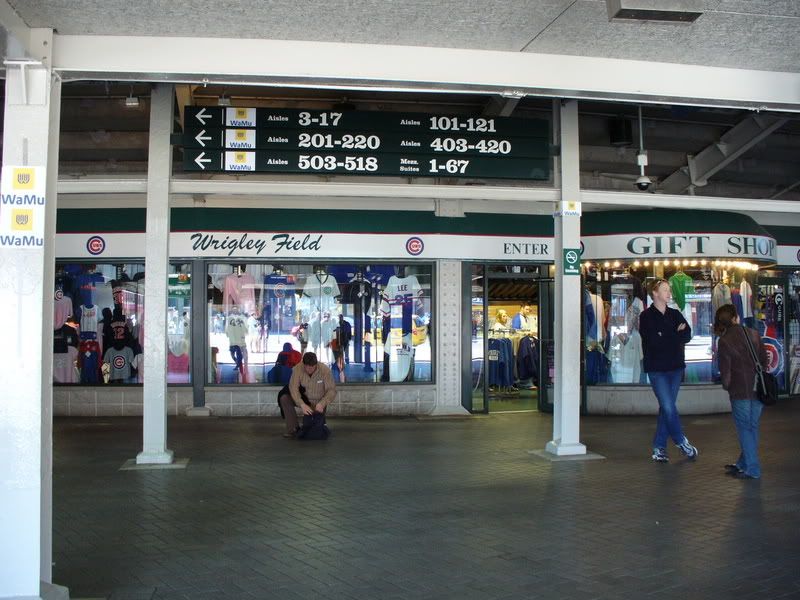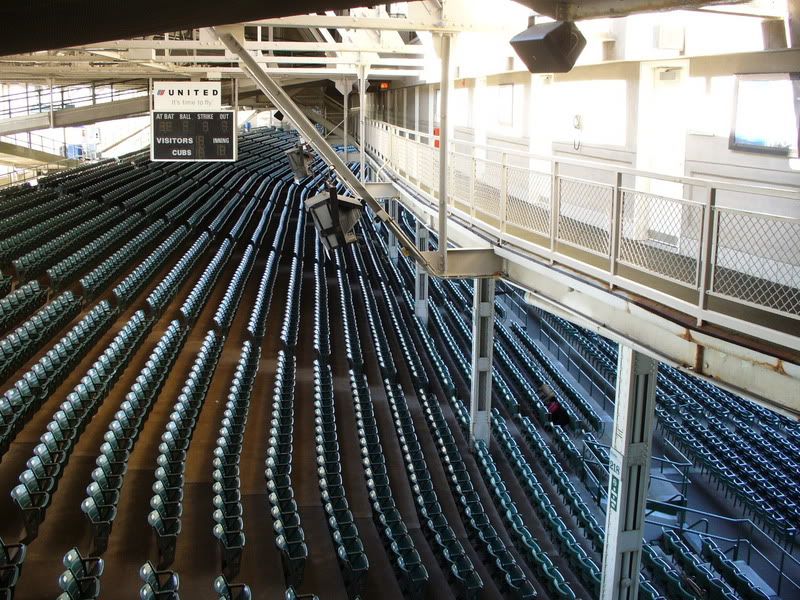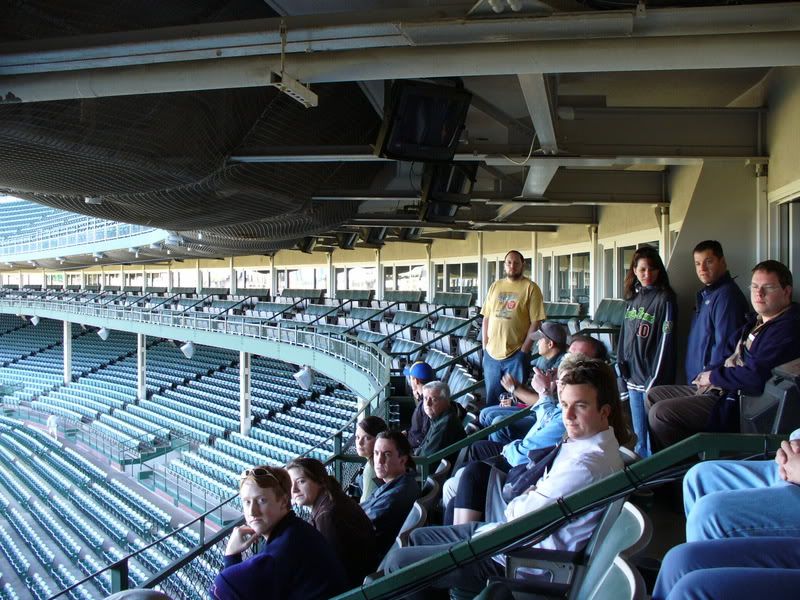 The suites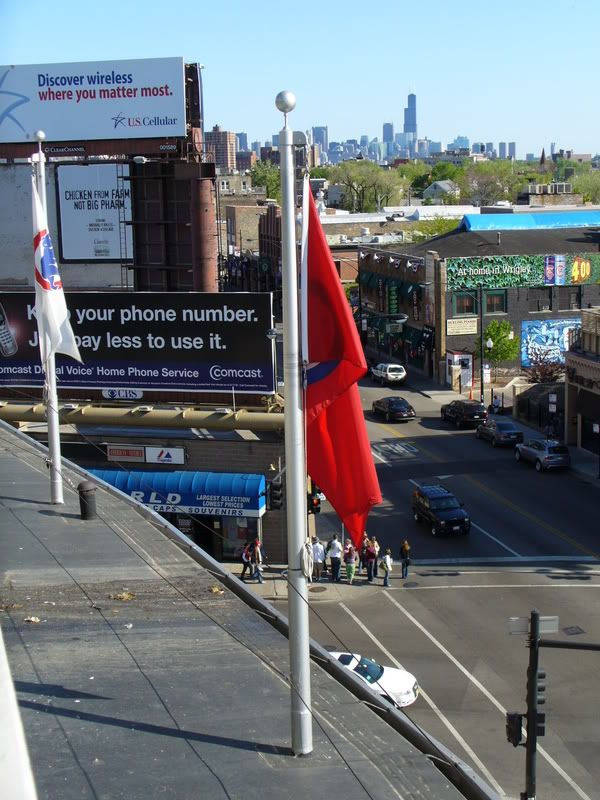 View from the concession area on the upper deck of the ballpark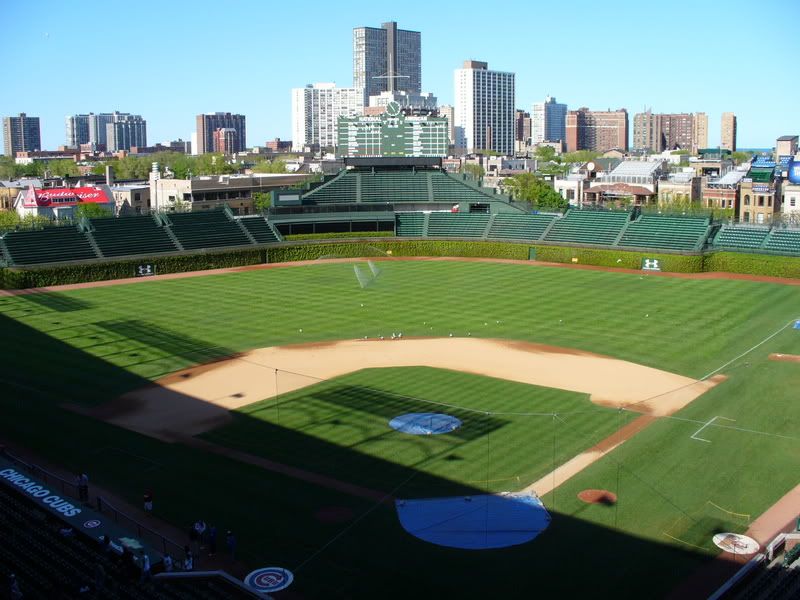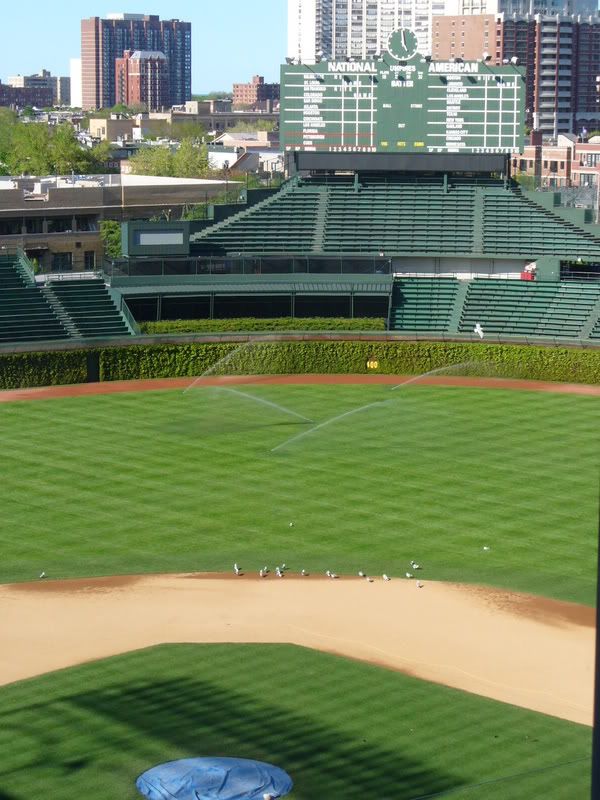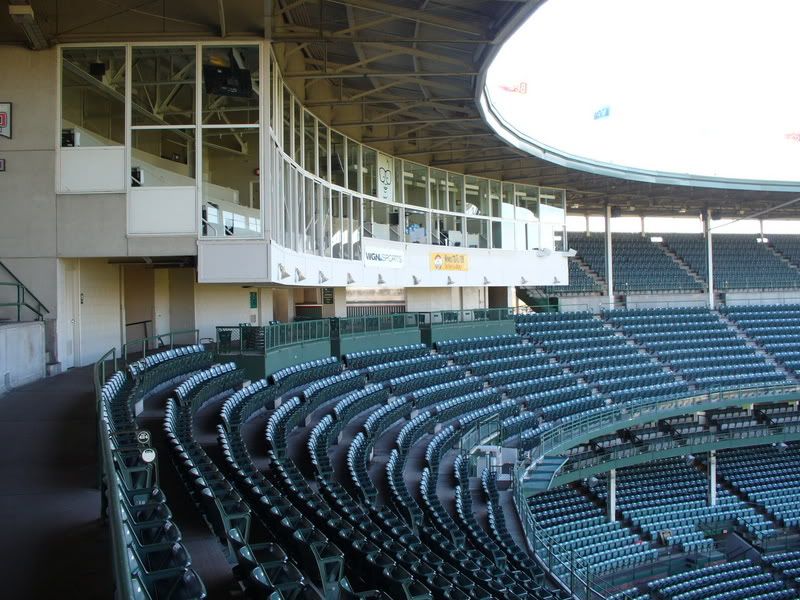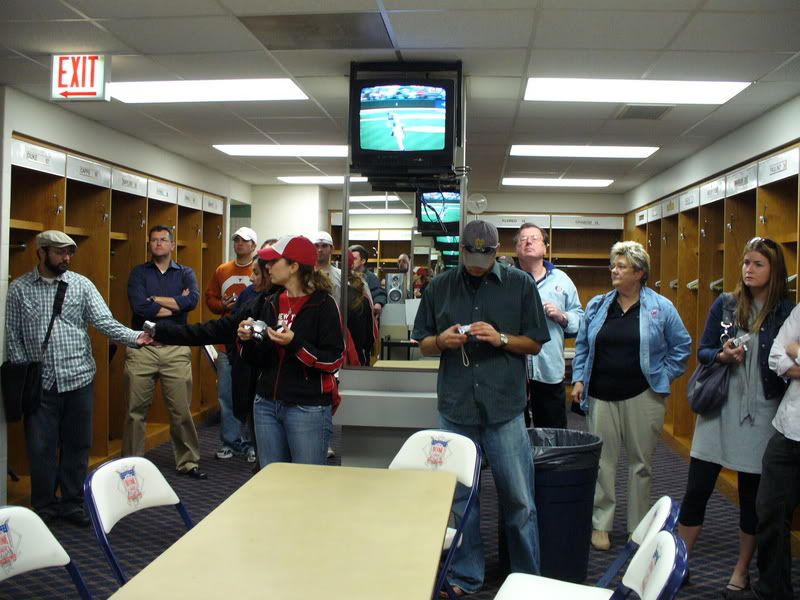 Visitors' locker room... smallest in MLB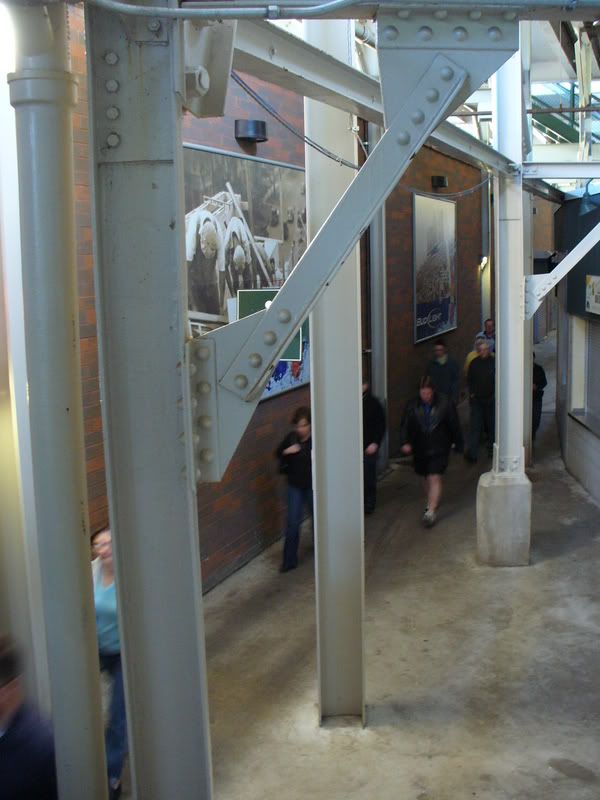 Walkway behind the famous bleacher seats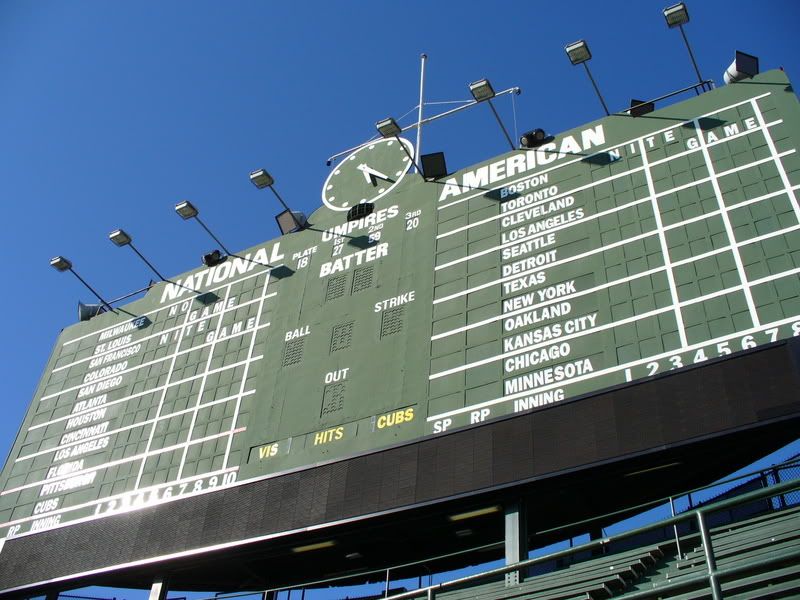 Manually operated scoreboard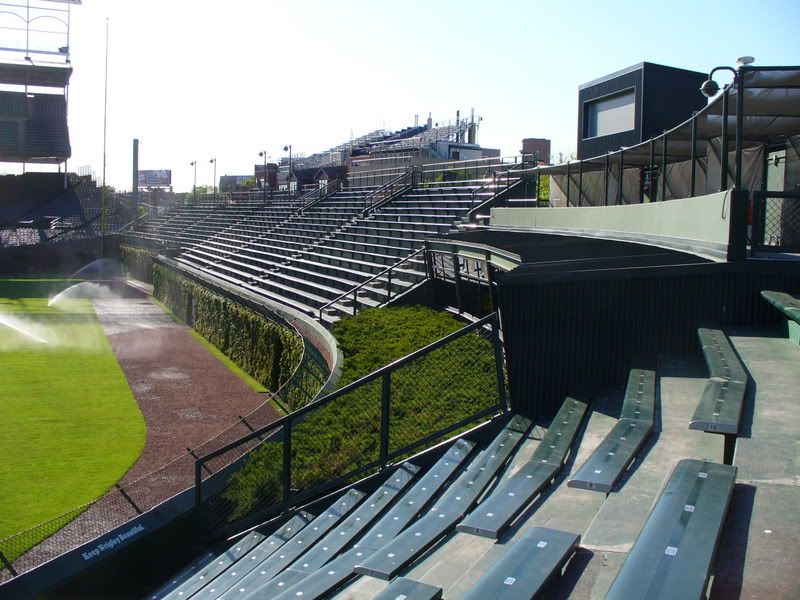 Cubs' locker room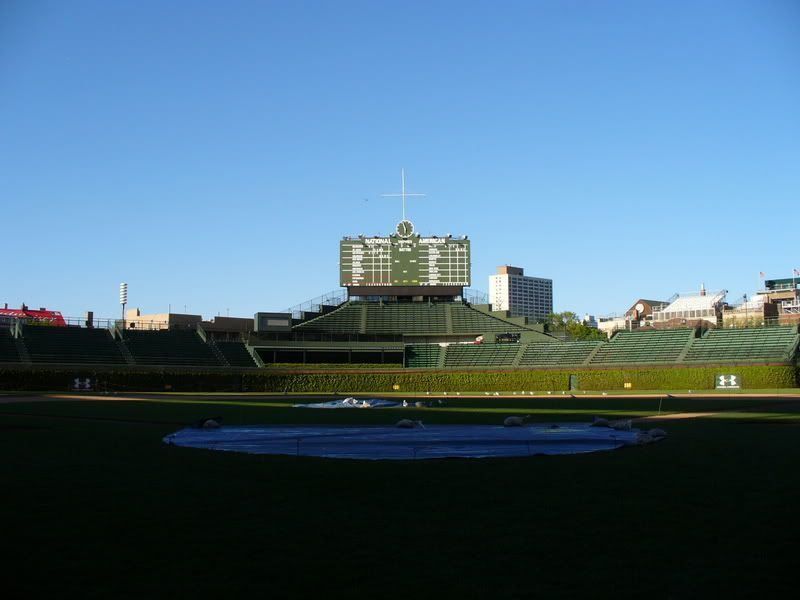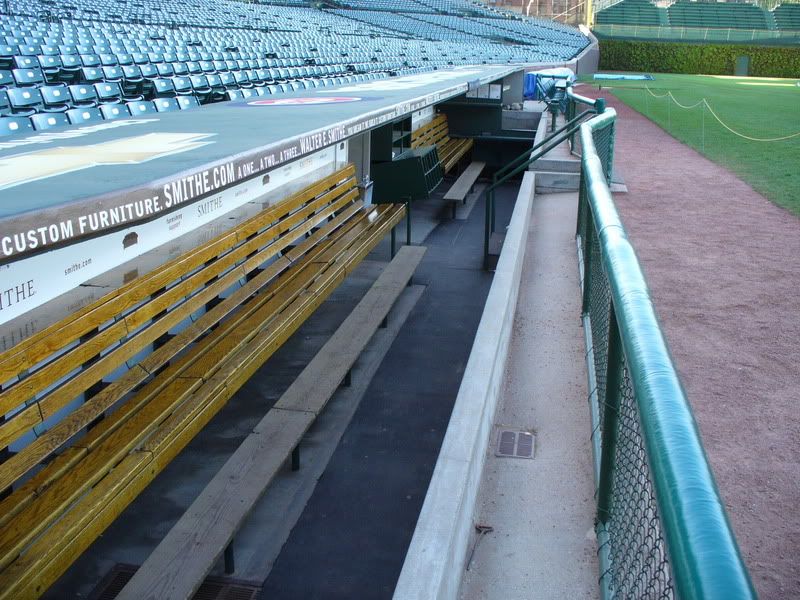 Cubs' dugout
A few shots of Wrigleyville, the area surrounding the ballpark...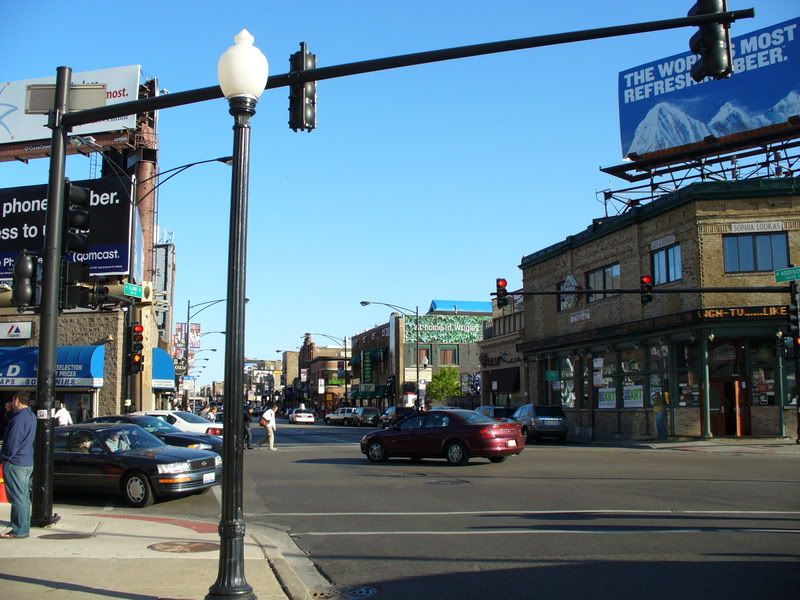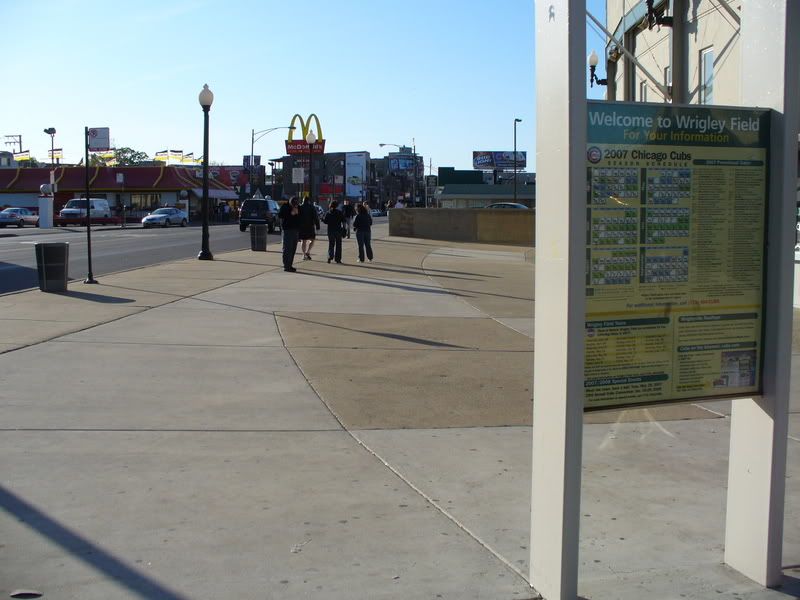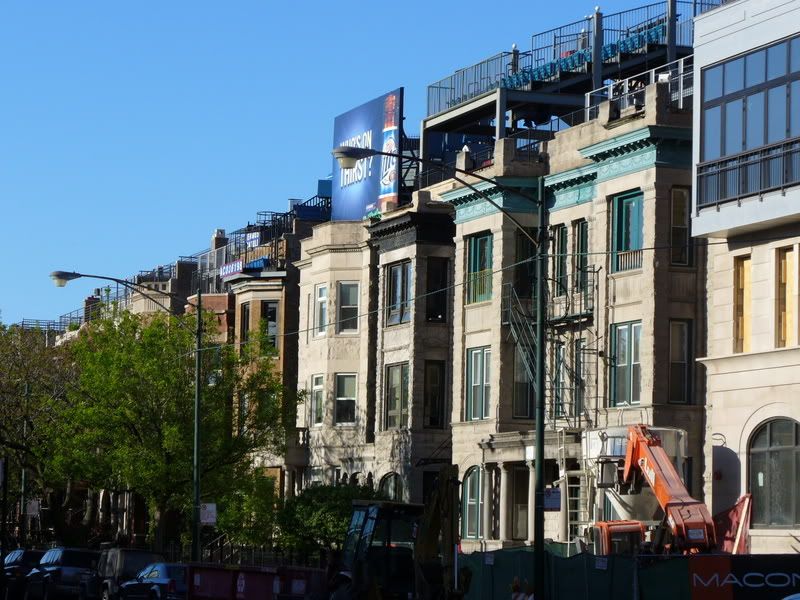 The famous buildings across the street from Wrigley Field with rooftop seating.
A note about baseball in Chicago. It's really hard to understand the rivalry between the Cubs and the White Sox until you have really met up with a bunch of people from Chicago. The SSP guys from Chicago usually spend their time talking about skyscrapers, but occasionally their discussions digress into big Cubs-Sox debates, with lots of name calling.