Member Bio
Joined

Jun 20, 2007
Messages

3,147
Reaction score

1,749
Given how long it takes to design and build stadiums it's probably more accurate to say the shift happened while the dome was being developed; not after.
Before Camden Yards, Populous (then HOK) built the Blue Jays "other home stadium," Sahlen Field (then Pilot Field) in Buffalo, almost like a test for a retro design. It has some post-modern elements and is more concrete than brick but it's what got the ball rolling and what got them hired in Baltimore. They broke ground in July 1986, three months ahead of SkyDome.
Hindsight is 20/20 and there's no point faulting the dome, which was consciously designed as an all-purpose stadium and which is now "regressing" into a baseball (at least, non-football) stadium. Baseball has been rolling with variations on the retro thing for a long time and while it could swing the other way, I doubt they'll come back to something modernist, like we have. In the USA, of course, you have massive football and baseball stadiums sitting right next to each other, sometimes amid massive fields of parking. We're not going to do that here.
So, just like any fashion or design element, architecture goes through phases. There are ways to improve the dome without compromising its inherent character and without dressing it up as something that it isn't.
(Just adding this great quote from the Vancouver Sun, in 1989, direct from Wikpedia. It shows that even at the time, people saw the "mistake" Toronto had made...[again, subject to what I said earlier about the very concious decision not to build a baseball-only stadium, like Buffalo's):
I have seen the future of baseball and it looks a lot like the past. The best new ballpark in

North America

looks like the best old ballpark in North America. Forget SkyDome. Pilot Field, home to the Triple-A Buffalo Bisons baseball club, makes Toronto's newest toy look like a crass gimmick. It dares to offer the revolutionary concept of playing baseball on grass, open to the elements. And it does it in the prettiest playground in the game. Built last year for $42 million, (compared to SkyDome's half-billion), Pilot Field resembles a turn-of-the-century ballpark complete with soaring archways, exposed girders,

palladian

windows, and a copper-green metal roof above the stands topped with two

cupolas

. Its concrete facade has been "

rusticated

" to resemble the limestone walls of the heritage buildings in the downtown neighborhood that surround it. Pilot Field is so wildly popular with the citizens of Buffalo that it has helped rejuvenate Buffalo's once-decaying downtown. It was a matter of philosophy. Toronto built an edifice: Buffalo embraced an idea. Toronto elevated technology over the game: Buffalo honored the past. Buffalo ended up with the better ballpark. It may be the best ballpark built since the construction of the game's holy triumvirate -

Wrigley

,

Fenway

and

Briggs

.

[
p.s. Just came across this article which seems relevant: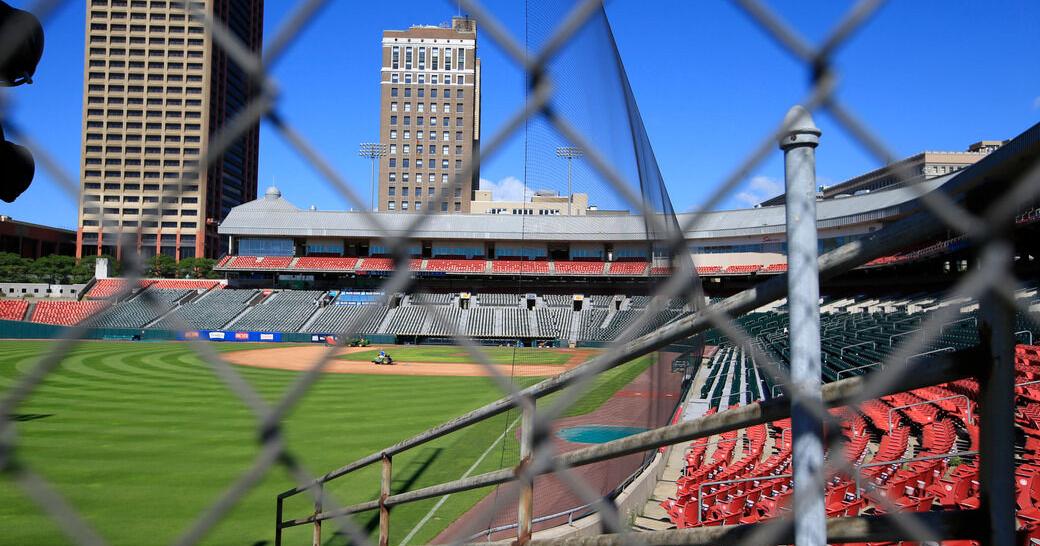 Tentatively scheduled for a Blue Jays home opener Aug. 11, the "simple, unpretentious, unroofed" Sahlen Field is getting gussied up in a Covid-19 era that is teaching everybody to go
buffalonews.com
Last edited: