Member Bio
Joined

May 20, 2007
Messages

25,703
Reaction score

69,192
This new to the AIC proposal seeks approval for a 41s residential tower at the corner of Yonge and Balmoral, beside the heritage firehall.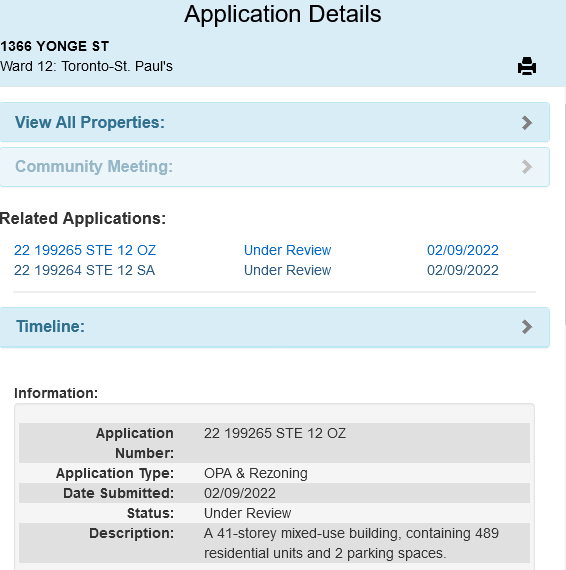 Site as is (per Streetview):
* Docs are up *
Architect is R. Varacalli
* Note Zero Residential Parking excepting 2 carshare spaces.
Comments:
Unusually small foot print ~ 10000ft2, just barely viable for a tower in terms of typical Toronto pro-forma
Precedent: In terms of what's built now, there is no precedent to support this; however, the proposal immediately to the north is ~40s, so the ask has some support, it can also reach for MTSA. But since its out of step w/most other asks,
expect significant community benefits requested from the City and Councillor to get this approved at this height.
Problems: Building currently provides office space, no apparent replacement strategy. Proponent arguing this is not required. Retail is minimal and includes residential lobby fronting Yonge and zero street trees are proposed.