Member Bio
Joined

May 20, 2007
Messages

21,322
Reaction score

51,894
This new to the AIC proposal seeks to redevelop Elmhurst Plaza on Islington Avenue with an 11s midrise and 4s townhomes.
The site is ~8700m2 or about 94000ft2
First the link:
Streetview: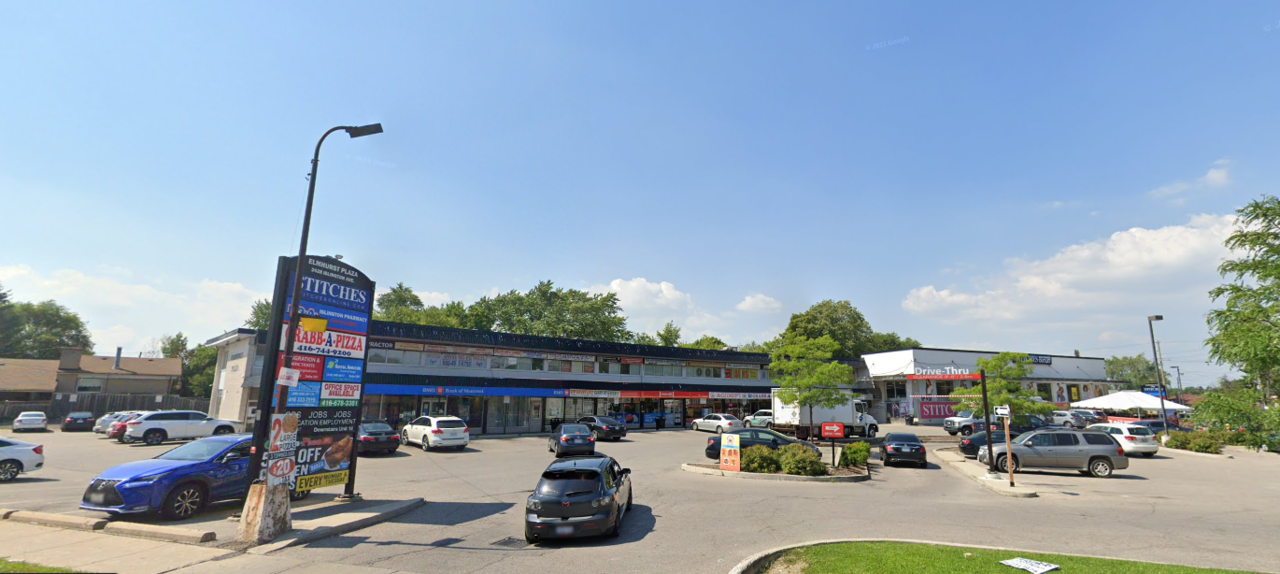 No Pretty renders w/this one, just massing-level drawings.
Comments:
While the residential intensification of this site is welcome, at first blush, it does not contain any retail, which seems inappropriate to me. While the community would not lose a grocery store, it would lose a bank branch, a pharmacy, at least 2 food-serving establishments (Tim's and a Pizza place) and neighbourhood services.
The preliminary design does mention the grade-level being designed not to preclude future retail; but that still seems wrong-headed to me.
Parking ratio seems a bit high for this site, greater than 1 space per unit. Sure it's the not the most walkable community, but again, adding retail rather than subtracting it would seem helpful here.
The height ask will get pushback. The nearest height precedent is 6s apartment across the street, so that is your given baseline. There is also a church on another corridor and openspace/hydro corridor on the last of the 4 corners of the principle intersection here.
That will help, but the plaza does directly abut SFH on both sides. The proposal seeks to address transition on the one side w/the use of the 4s townhomes, but lacks any material transition on the other. That may be reasonable in light of future intensification, but could still be an issue for the neighbours.
A modest set back of the upper floors here (above 6 along Islington) would probably soften this a great a deal.
Last edited: