Member Bio
Joined

Mar 8, 2015
Messages

138
Reaction score

518
VMC continues to grow! The planning docs for the former Walmart site have finally shown up on PlanIt.
Many more pics in the docs - mods please rename or create multiple threads as you see fit.
Looks like Block A7 (62, 54, and 36s) will be the first phase (after Artwalk):
The docs for the west side of the site (NW - 59 and 49s) (SW - 40, 30, and 17s) are also included: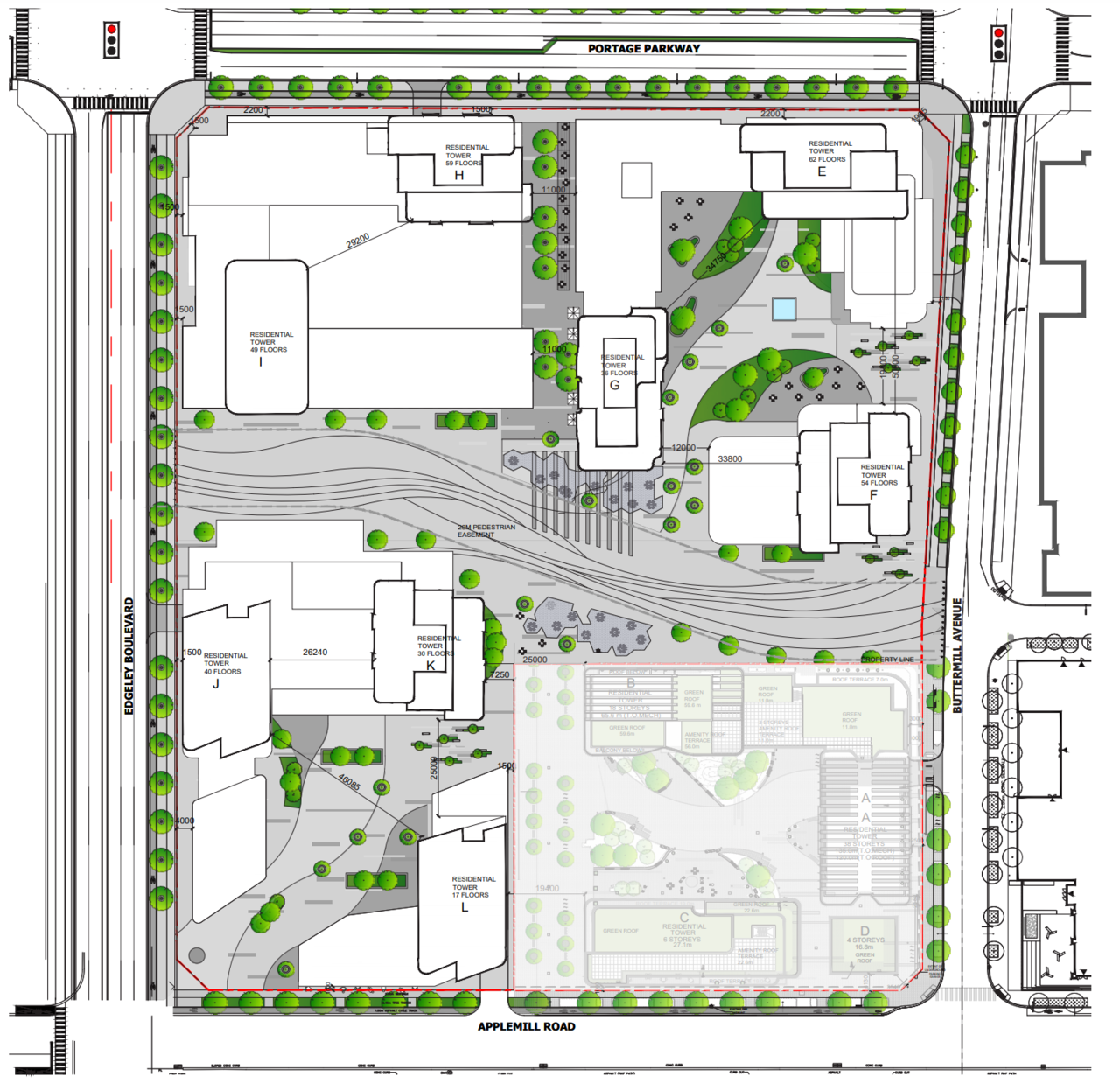 The Master Plan seeks approval for a total gross floor area of 343,800 sq. m. (3,700,630 sq. ft.) consisting of 339,236 sq. m.
(3,651,509 sq. ft.) of residential uses and 4,564 sq. m (49,126 sq. ft.) of non-residential uses. The Master Plan will provide
4,335 new residential units to the VMC. .
Last edited: