Member Bio
Joined

Apr 24, 2007
Messages

3,361
Reaction score

1,758
City:
Apparently York Street will have to be closed for several months between Bremner Blvd and Lake Shore in the near future to dig the tunnel between Maple Leaf Square and Ãce/16 York. It's been determined that tunnelling won't be possible in that case.

Front Street had to close for the Northwest PATh extension. The Esplanade did not have to close for the relatively small tunnel that was bored between the L Tower and Backstage.

42
Can't they just install a bailey bridge over the excavation?
In Vancouver, Broadway was on girders during Canada Line cut and cover construction.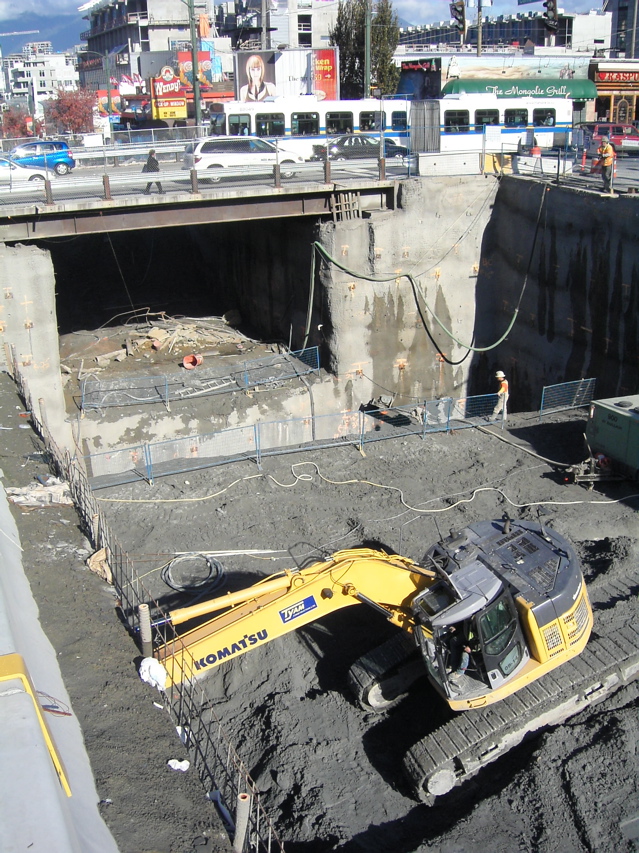 http://canadalinephotos.blogspot.ca...:12:00Z&max-results=20&start=64&by-date=false
http://canadalinephotos.blogspot.ca...:11:00Z&max-results=20&start=68&by-date=false