Member Bio
Joined

Apr 19, 2008
Messages

90
Reaction score

109
City:
I tried the 439 Pie-IX SRB on Monday, its first day of operation. It was a great experience. I saved a good 15 minutes from Montréal-Nord to métro Pie-IX compared to the 139 bus, pretty much as promised by the STM. It will be even better when the bus doesn't have to do a long detour at Jean-Talon to go around the future metro station's construction site.
The SRB will be a game-changer for anyone who uses transit on Pie-IX.
I didn't find the plan very clear, though (the one at the top, that shows the bus lines coming in and out of the SRB at various points)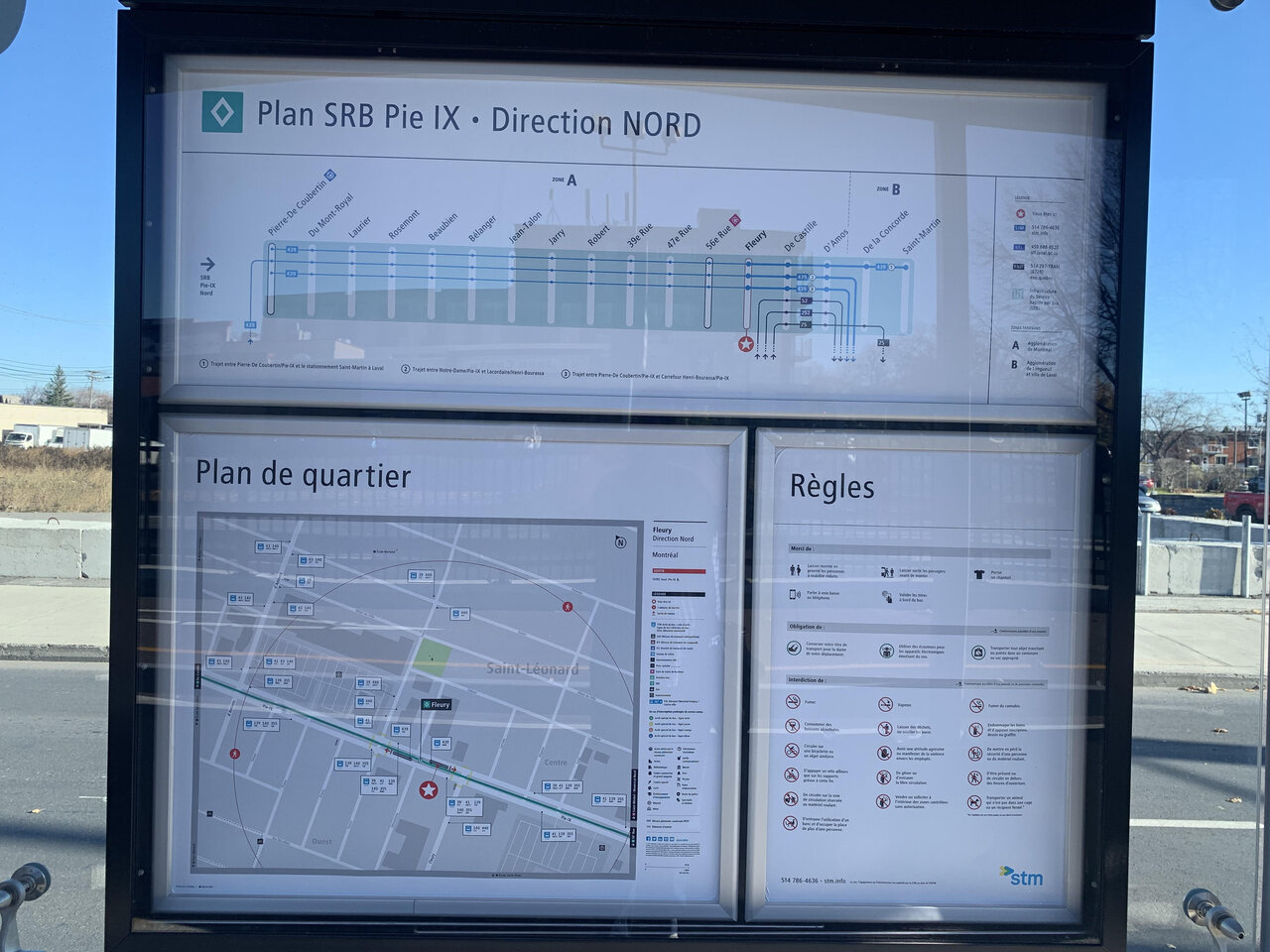 And outside of rush hours, the headways weren't very impressive. A bus every 10 minutes. The STM says they'll adjust it as ridership grows.
Overall, I'm sure transit users will enjoy this new service a lot.
Last edited: