Member Bio
Joined

Dec 24, 2007
Messages

24,078
Reaction score

14,734
City:
From
link
.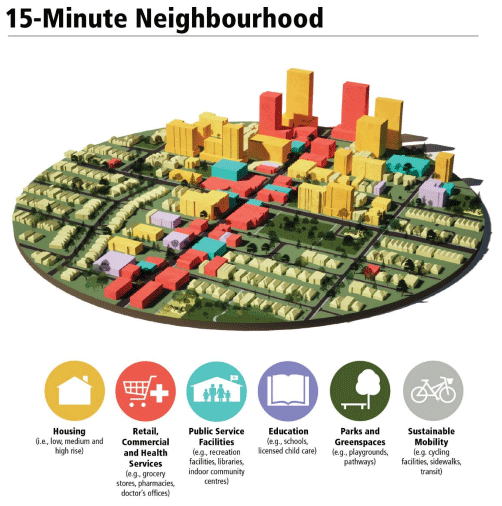 BACKGROUND​

Located on the eastern boundary of Ontario,

Ottawa

is the capital of Canada and has over 1 million residents. It is the fourth largest city in the country and the second largest in Ontario. Residents born outside of the country make up almost 18% of Ottawa's population with people arriving from around the world.

Ottawa's

economy

is built largely around the technology sector and the federal government, but also benefits from a vital rural sector that contributes over $1 billion to the GDP. Ottawa's agricultural sector includes about 300,000 acres of farmland and 1,300 agricultural operations and employs approximately 10,000 people.

Ottawa Public Health (OPH), which has responsibility for community health in Ottawa, is part of the City of Ottawa with a semi-autonomous Board of Health.
THE PROCESS​

OPH co-located two of its staff in Ottawa's Planning, Real Estate and Economic Development department for three years with the goal of having the City's new OP rooted in a framework that creates healthy, inclusive and resilient communities.

"We were using what we characterized as the 'Five C's – compact, connected, convivial, complete and cool' to describe our vision of the neighbourhoods that we wanted to create, but we found it difficult to advance this vision to the public and to our colleagues in planning in a way that integrated all of these features through planning levers," explained Inge Roosendaal, Senior Planner with OPH. "We wanted a cohesive framework that would capture the concept of the five Cs so we pitched the idea of the '

15-minute neighbourhood

' and it resonated with our stakeholders and communities."
One of the OPH staff was a registered professional planner with a master's degree in planning and experience in public health who understood the land use planning process and population health. The other had a master's degree in geography with a specialization in environmental sciences, and work experience in health hazards, environmental policy, climate change, and urban planning.

"It was seminal to the achievement of public health's goals that we were assigned to work with the Planning Department for the entire OP process," noted Inge. "In the past, we were consulted only. This time, we were fully engaged at every stage in the process."
"This allowed us time to gather relevant health evidence and to prepare one of the background papers that informed the development of the OP," said Inge. "But more importantly, it gave us time to engage in discussions with colleagues in other departments and participate in meetings with consultants, the public, and developers at every stage in the process."

The two public health staff had the support of senior staff in public health, including the Medical Officer of Health (MOH), as well as the support of the General Manager (GM) for the Planning, Real Estate and Economic Development department. The GM expressed the view that his goal was to have a new OP that ambitiously supports positive health outcomes as well.

"We consulted with other staff in public health, including senior staff, but ultimately, we were the people in the room, dealing with a wide range of complex and interconnected issues," noted Inge. "Our senior staff understood that the process could not work if we were not empowered to make decisions with staff from other departments."

The concept of the 15-minute neighbourhood was captured in a high-level policy directions report called the "

5 Big Moves

" that was approved by Ottawa City Council in September 2019 and became the framework around which the OP was built.

"We were consulting with the public on the 15-minute neighbourhood concept during the pandemic, so residents were really feeling the impact that their neighbourhoods were having on their daily lives," said Inge. "That helped people appreciate how neighbourhood design affects their physical and mental well-being by influencing whether they can walk and cycle safely, access essential services, connect with others outdoors, get relief from extreme heat, or enjoy parks and greenspace."